About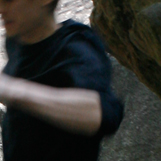 Anaël Seghezzi is a French animator, painter and software developer.
He is best known as the creator of the open-source 3d game software Maratis.
As an art and technical director for video games and animation films, Anaël has the unique ability to work across disciplines – fusing technical wizardry with artistic skill. In 2009, he was one of 11 international artists chosen by the Cité Internationale de la Bande Dessinée et de l'Image for their artist-in-residence program in Angoulême.